Psiloritis Race 2020 - CANCELLED 
On June 20, 2020
11th Psiloritis Race
The 10th Psiloritis International Race will take place, starting from Nida Plateau in Anogia of Crete, to Amari. The athletes of 35km are challenged to reach the peak of Psiloritis Mountain (2,456m) exploring the path that revives the sacred course of antiquity followed by pilgrims of the Sacred City ​​of Minoan Knossos in order to ascend to the summits ofPsiloritis to honor their supreme God, the Cretan Zeus.
The Psiloritis International Race is an international sporting event that has been well established through the years, as it carries an optimistic and healthy attitude towards life. the Organizing Committee of the 10th International Psiloritis Race invites you to "Run in Zeus steps!"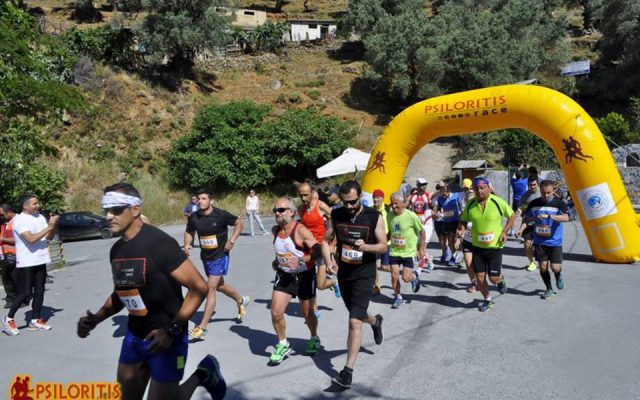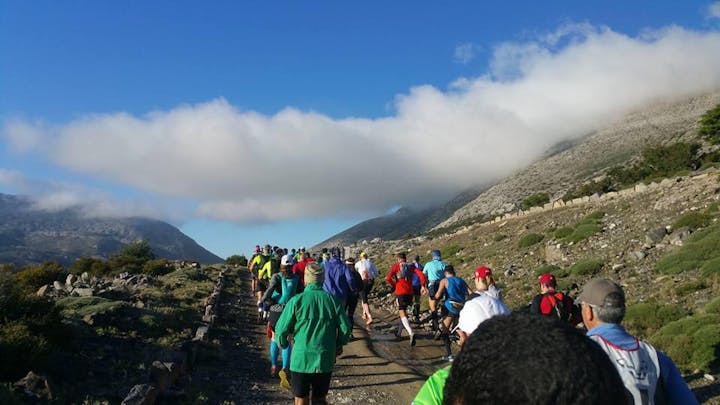 Events that are planned to take part during Psiloritis Race 2020 are CANCELLED
The participants will have the opportunity to experience the enchanting Psiloritis Mountain through the 10th Psiloritis Race and, depending on their interests, the sea and the mountain from the north to the south coast of Crete, in an area ranging from the picturesque city of Rethymno to the traditional village of Amari and the mountainous Anogia.
History, culture, nature, and sport are the basic ingredients generously offered through the heart of primordialCretan hospitality in its most authentic form.
Parallel events will include the popular pasta party followed by traditional Cretan dancing; both of which will take place at the Lyceum Club of Greek Women at the Venetian port of Rethymno on June 1st, with the main sports events taking place on June 2nd.
The event is organized by nonprofit organization Psiloritis Race in association with the Region of Crete and the Municipalities of Rethymno, Anogia and Amari.
The types of races are the following:
 The main trail race of 35 km
 The street of Kouroutes 8,5 km
 The Nordic walking 8,5 km
 The kid's race 2 km
more info www.psiloritisrace.com/en/
This website uses cookies to enhance the user experience.